Do You Need To Advertise?
Yes! You need to advertise your business. Advertising helps the consumer make decisions on which products or services that they want to buy. The purpose if for your product or service to reach and connect with the right target audience. This will increases the awareness about your product or services, the benefits, and the drawbacks. Advertising is important for the success of any business, regardless of size.
The Importance of Advertising
Advertising is the best way for your business to communicate and reach customers. Advertising helps to inform the customers about the brands on the market and the variety of possible products and services that could be useful to them. A few of the main objectives of advertising include:
These Various Types Of Objectives In Depth
Trial: the companies that are in their introduction stage generally work for this objective. This is the part that attempts to convince people to buy the product or service. By using eye-catching and attractive ads to grab the customer's attention you can show the products for purchase.
Continuity: this objective is about keeping the existing customers or clients to stick to the product chosen. This is where you will continue to offer new products or services to your existing clients in order to retain them. Keeping your clients or customers intrigued will lead to the retention of existing clients or customers. The more they come back the better.
Overall, advertising is a very artistic way of communicating with customers. The main objectives are great communication skills and a strong power to convince.
Important For The Customers
Imagine  a world where televisions shows, newspapers, or radio channels didn't advertise at all! It is almost impossible to imagine the world without advertising. Advertising plays an especially important role in customers' lives as well. Customers can only buy the product after they are made aware of the products that are available in the market. It's simple, if the product is not advertised, no one knows that it exists.
Creating Customer Awareness
A good example of this is the pharmaceutical industry. If a customers sees a television commercial where someone describes aches, pains, or ailments. If the person watching the commercial also experiences similar symptoms, the ad suggests their medicine as a potential remedy or treatment option to discuss with a doctor.

Characteristics of Advertising
Paid Form: This options would require you (the sponsor) to create an advertising message, buy an advertising media slot, and to keep an eye on advertising efforts.
Tool for Promotion: Advertising is a highly effective tool used to promote your product or service.
One Way Communication: Advertising is a one-way communication to your clients or customers through multiple advertising platforms.
Advertising Is Important For The Seller And Companies Producing The Products
It plays an especially important role for the producers and the sellers of the products, because:
Advertising can help to increase sales. Anytime you introduce a new product or service, advertising will make a foundation for the product. You need to make an effort to spotlight your product or service, or consumers might not ever be able to see what you bring to the table. Without new customers or clients, your business may have to shut it's doors.
If any company wants to introduce or launch a new product in the market, advertising will make a ground for the product. Advertising helps to make people aware of the new product so that the consumers come and try the product.
The demand for the product keeps on coming with the help of advertising. Supply and demand then become a never-ending process. This will bring extra revenue into the business so you can succeed and thrive.
Advertising Is Important For Society
Advertising helps to also educate your audience. There are many social issues that advertising brings awareness to. These include child labor, liquor consumption, smoking, family planning education, etc. This can be seen through various advertising and PR campaigns. Public Relations (PR) is also important. Advertising and PR go hand in hand. You can learn more about PR here.
Promotion of Products and Services
The primary objective of advertising is to get the word out that you have something exciting to offer. It can be anything from an upcoming event you're promoting or sponsoring, a new product line or service, a political campaign, and the expansion of an existing platform of services. Whether your promotion takes the form of print advertisements, commercials, billboards, or pamphlets, the content adheres to the rules of journalism by identifying who, what, when, where, and why.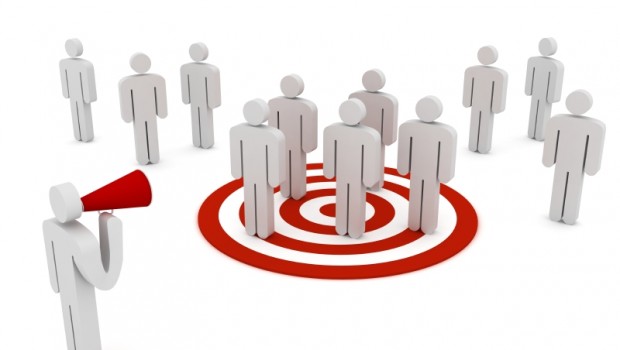 Boosting Employee Morale
What do your employees say when someone asks about their job? If their answer is, "Wow! I've heard a lot of great things about that store" instead of "Nope, never heard of it" or "Oh, are they still around?" they will likely feel better about working for you. Investing in advertising keeps your business an active part of the conversation, community, and vocabulary inside of the local buzz. This,  will provide your workers a sense of pride and emotional ownership in a business that is generating positive feelings and brand recognition.
Every business has been impacted by the COVID-19 crisis – yours is one of them. The time to take action is now. We will save or generate the amount that you have spent with us or we'll refund the difference. If we don't deliver results, you'll receive the difference between what you paid and what we've generated. Reach out to Faceless Marketing to get started. Call 1-800-357-1299 or shoot us a Message Here.